November 2011
Safedem's Eco Friendly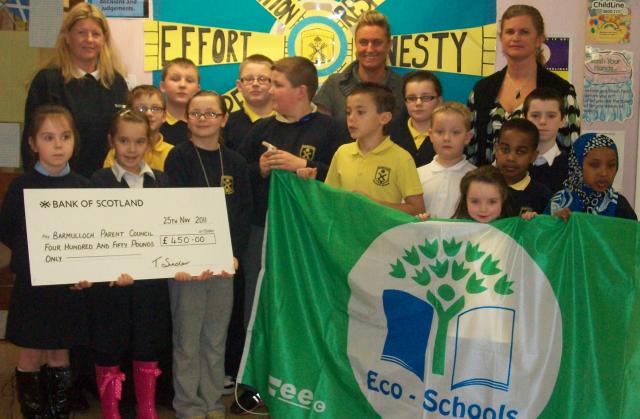 Safedem would like to congratulate Barmulloch Primary School in winning their third Eco Flag. The children all worked very hard in making their school eco friendly. Safedem contributed a donation to help supply and erect flagpoles so they can fly their flags with pride.
All Saints Secondary School – Regeneration Presentation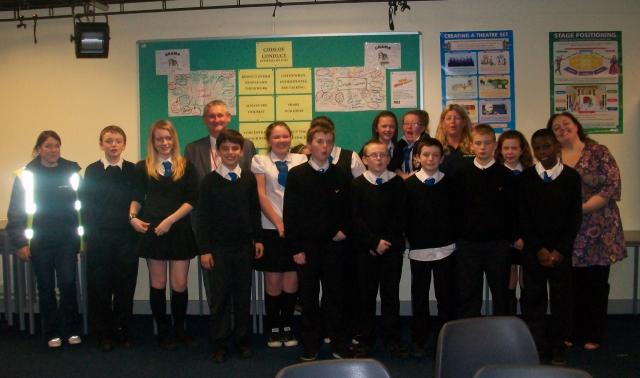 Staff from Safedem and GHA went back to school to deliver a talk about the regeneration plans for Red Road.
Safedem Community Liaison Manager Tracey Sinclair and GHA Regeneration Officer Tom Graham visited the S1 class at All Saints Secondary School in Barmulloch in early November.
The schoolchildren are working on an Award Scheme Development and Accreditation Network (ASDAN) qualification. The scheme offer programmes and qualifications that grow skills for learning, skills for employment and skills for life.  One of the challenges within the scheme is to identify a community topic and develop skills using this topic.
Drama Teacher Julie Harris approached Safedem as the class was keen to find out more about the demolition of the Red Road flats, the regeneration plans for the area and the impact upon the local community. The pupils will now use this presentation to work on the challenges set within the ASDAN programme and to create a piece of drama in school.
September 2011
Safedem sponsers St Roch's Football Club
August 2011
Both buildings are now totally asbestos free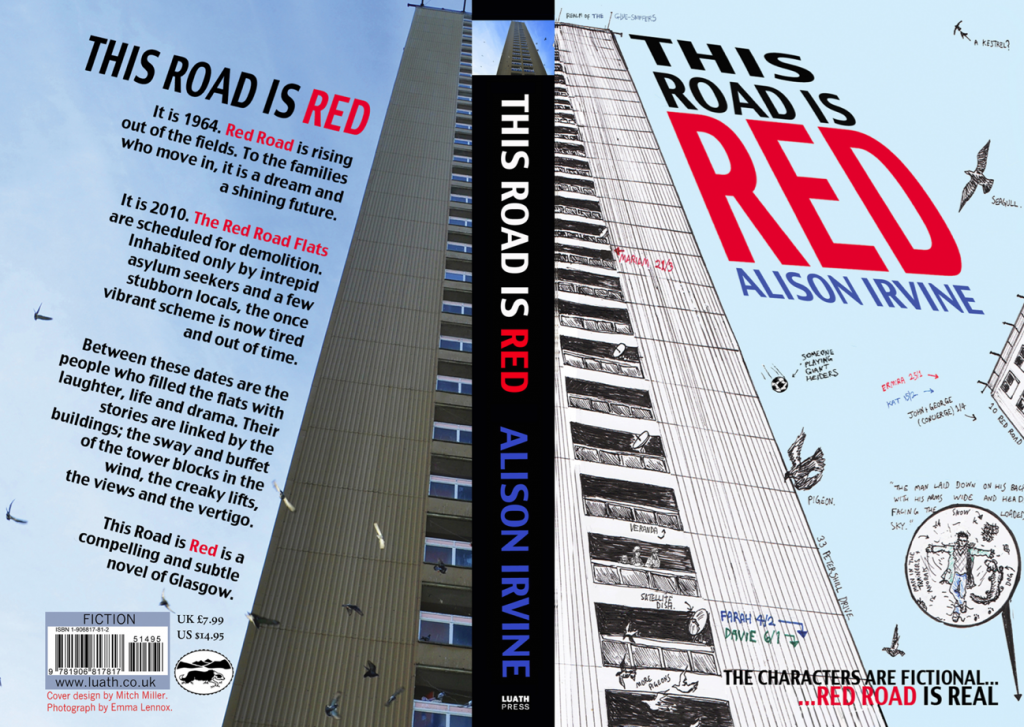 A new novel by Alison Irvine tells the true life stories of the residents, past and present of Glasgow's Red Road flats.  The book, commissioned by the Red Road Cultural Project (a partnership between Glasgow Housing Association and Glasgow Life) spans over 50 years.
Alison Irvine, a new writer with a unique style, spent over a year interviewing current and past residents who lived in Red Road.
Alison explains:  "I thought it important to tell stories that spanned the five decades to show the changes and the community spirit in the area.
"Essentially the book tells the true stories of some of the flats' residents. Each story is linked to another by a character, an incident or a place. There are stories about the ballot for houses in the first pristine block, the children who play on the construction site as the other blocks are built around them and the boy who keeps a kestrel on his veranda and grows up to fight with the gangs on the railway tracks."
Alison continues: "There is a fire, a suicide, a birth, a marriage, a death and a near-death. Also, there's a couple of ghosts, several fights and a high-wire walker.
"The flats' concierge staff – and the help they provide to tenants – feature heavily in the book. The concierge run errands, move furniture, take a woman in labour to hospital and help the first asylum seekers settle in. They even solve the mystery of one resident's stolen cornflakes.
"The buildings themselves play their rightful part in the book – the height, the swaying, the heat, the cold, the view and the vertigo.
"The stories are honest, quirky, sometimes bleak and sometimes surprising.  With each page the stories are a record too of how the events of the last five decades have impacted on the Red Road community."
The book will be available for sale from the 11th March 2011. To pre-order (order) a copy please visit the link below:
http://www.luath.co.uk/acatalog/This_Road_is_Red.html
This Road is Red will be launched at a special event as part of the Aye Write Festival.
Main Hall, Mitchell Library, Glasgow G3 7DN, Friday 11 March, 15.30—17.00
Free Entry. All welcome.
Please RSVP to robin.jones@luath.co.uk or 0131 225 4326

A multimedia based story by former resident of the Red Road area – Dr Joe Murray, that documents the flats being built in the late 1960s to thoughts on the demolition. Archive photographs of the Red Road Flats and surrounding area kindly supplied by Newsquest (Herald and Evening Times). View the short multimedia presentation by clicking here

The following stories, comments and opinions were collected during the Multi-story exhibition held at the Gallery of Modern Art from February to June 2010. The exhibition featured projects and work created by local people alongside artists Iseult Timmermans and Lindsay Perth over the preceding 2 years.



Tall Storeys is Multi-story's summer video project from resident artist, Lindsay Perth. Multistory, part of Street Level Photoworks collaborative arts programme is based in the Red Road housing estate, North Glasgow. Tall Storeys collaborates with young people under 25 who live in or around the high-rise buildings of Red Road.
Over Summer 09, Tall Storeys has produced 6 video works in varying styles of documentary, narrative, animation by young people age 8 – 16 years old.

1. Olio  (Animation 2min 19 sec)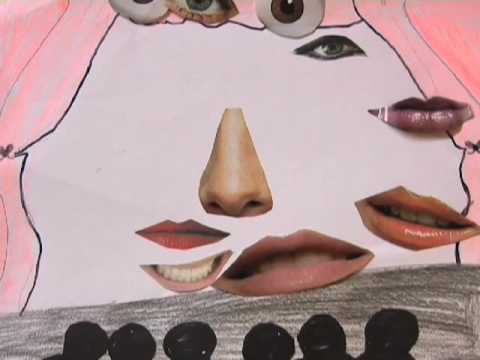 A collection of stop-frame animation sequences created in workshops with young people, Olio is an energetic and vibrant collection of visual loops. Olio is synchronized with a soundtrack by Mike and Solvieg, titled 'Ingelrii'. Olio is a collaborative project between young people and artist Lindsay Perth for Tall Storeys.

2. Double Trouble / by Mehran and Billy McCall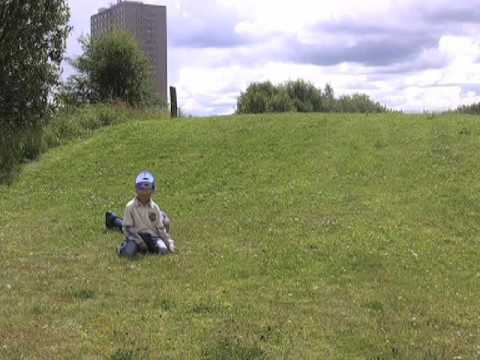 The boy wizard, Ronaldo, has his magic book stolen by his alter ego/foe Kaka. Can Ronaldo get back what is rightfully his before Kaka uses it for no good?  Mehran stars in this stop frame animation that jauntily reworks the classic theme of good v evil.  A collaborative project between Mehran and artist Bill McCall for Tall Storeys.

3. When I Close My Eyes (Animation 3 min 17 sec)


When young sisters Mary and Mimi close their eyes and fall deeply into a dream a fantastic journey of flying over trees and cities, riding sharks and cloud sitting takes place .. but is it just a dream? Soundtrack by Mike and Solvieg. A collaborative project between sisters Mary, Mimi and artist Lindsay Perth for Tall Storeys.

4. My Lessons from Super Zero (Animation, 5 min)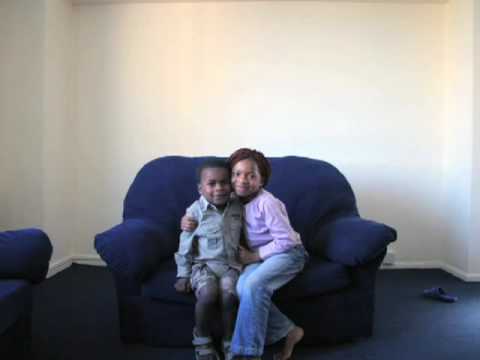 When Emmanuel wishes for the same powers as his hero, Super Zero he can't believe it when his wish comes true! But will Emmanuel be able to handle such awesome powers and at what cost?
A collaborative project between Emmanuel and artist Lindsay Perth for Tall Storeys.

5. Teen Spirit (Video, 17 mins)

A film about 5 teenage girls who are brought together to form a community group based in Springburn.  By collectively choosing topics as a way to represent themselves in this documentary short, the girls discover more about themselves as individuals and as a group of young women.  A collaborative project between the 5 young people and artist Lindsay Perth for Tall Storeys.