This Road is Red Novel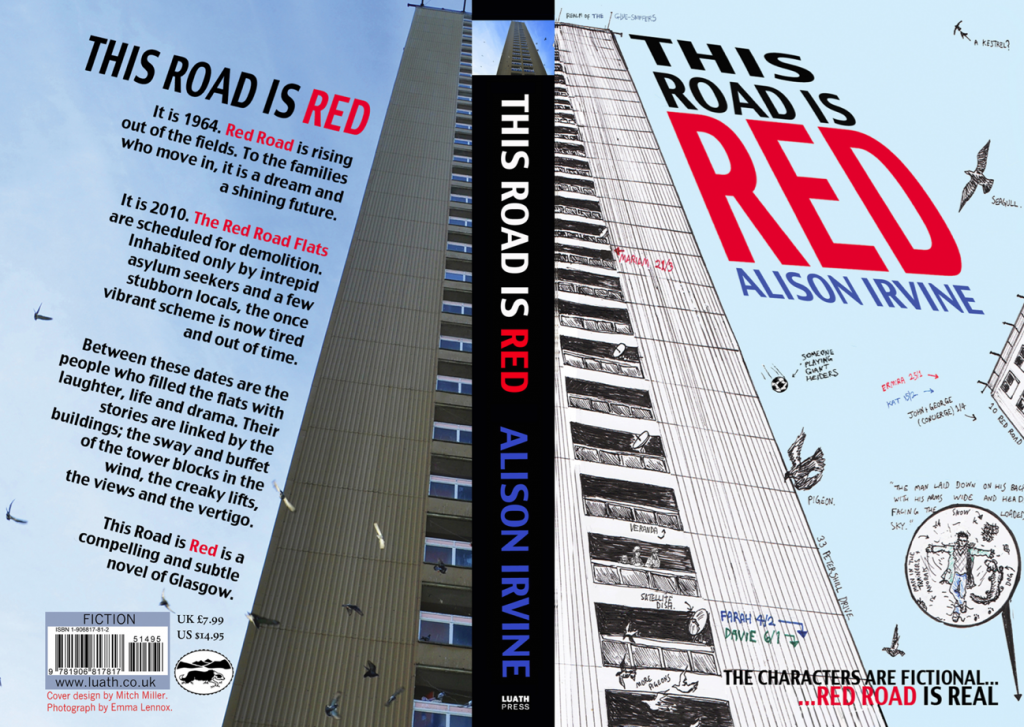 A new novel by Alison Irvine tells the true life stories of the residents, past and present of Glasgow's Red Road flats.  The book, commissioned by the Red Road Cultural Project (a partnership between Glasgow Housing Association and Glasgow Life) spans over 50 years.
Alison Irvine, a new writer with a unique style, spent over a year interviewing current and past residents who lived in Red Road.
Alison explains:  "I thought it important to tell stories that spanned the five decades to show the changes and the community spirit in the area.
"Essentially the book tells the true stories of some of the flats' residents. Each story is linked to another by a character, an incident or a place. There are stories about the ballot for houses in the first pristine block, the children who play on the construction site as the other blocks are built around them and the boy who keeps a kestrel on his veranda and grows up to fight with the gangs on the railway tracks."
Alison continues: "There is a fire, a suicide, a birth, a marriage, a death and a near-death. Also, there's a couple of ghosts, several fights and a high-wire walker.
"The flats' concierge staff - and the help they provide to tenants - feature heavily in the book. The concierge run errands, move furniture, take a woman in labour to hospital and help the first asylum seekers settle in. They even solve the mystery of one resident's stolen cornflakes.
"The buildings themselves play their rightful part in the book - the height, the swaying, the heat, the cold, the view and the vertigo.
"The stories are honest, quirky, sometimes bleak and sometimes surprising.  With each page the stories are a record too of how the events of the last five decades have impacted on the Red Road community."
The book will be available for sale from the 11th March 2011. To pre-order (order) a copy please visit the link below:
http://www.luath.co.uk/acatalog/This_Road_is_Red.html
This Road is Red will be launched at a special event as part of the Aye Write Festival.
Main Hall, Mitchell Library, Glasgow G3 7DN, Friday 11 March, 15.30—17.00
Free Entry. All welcome.
Please RSVP to [email protected] or 0131 225 4326