Alison Irvine - Author (This Road is Red)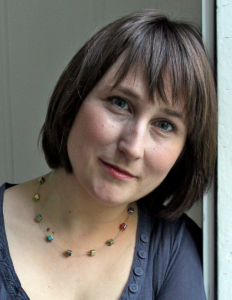 Writer Alison Irvine was born in London in 1974.
She lived in Shoreditch in the seventies with her aussie mother, kiwi father, sister and two brothers before the family moved to Essex. Educated in Highams Park and Walthamstow, East London, she went on to study English and Theatre Studies at Lancaster University and Creative Writing at Glasgow University.
In her pre-writing life she lived in London and worked as an actress and medical secretary. She also worked as a medical roleplayer. In 2005 she moved to Glasgow and gained a distinction in her Creative Writing masters.
In 2007 she was awarded one of the Scottish Arts Council's New Writers' Bursaries and in 2009 was commissioned by Culture Sport Glasgow to write a book of short stories about the residents of the Red Road Flats. This will be published by Luath Press in 2011.
Alison now works as a writer and community arts worker. An associate of the National Youth Theatre of Great Britain (of which she was also a member), she specialises in devising and facilitating drama and creative writing workshops.
Alison lives in Glasgow with her husband and daughters.  To contact Alison via email at [email protected] and you can find out more at www.alisonirvine.com