Red Road Demolition News
November 2011
Safedem's Eco Friendly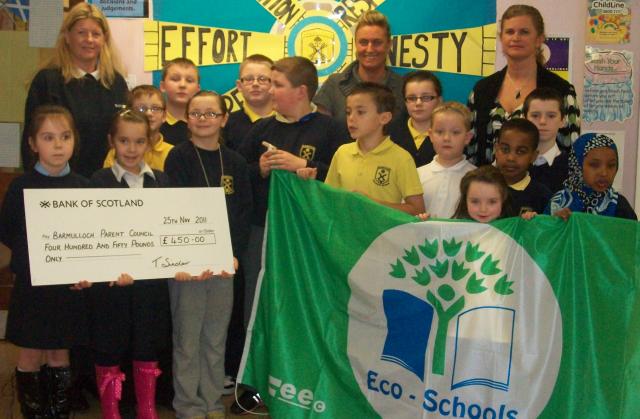 Safedem would like to congratulate Barmulloch Primary School in winning their third Eco Flag. The children all worked very hard in making their school eco friendly. Safedem contributed a donation to help supply and erect flagpoles so they can fly their flags with pride.
All Saints Secondary School – Regeneration Presentation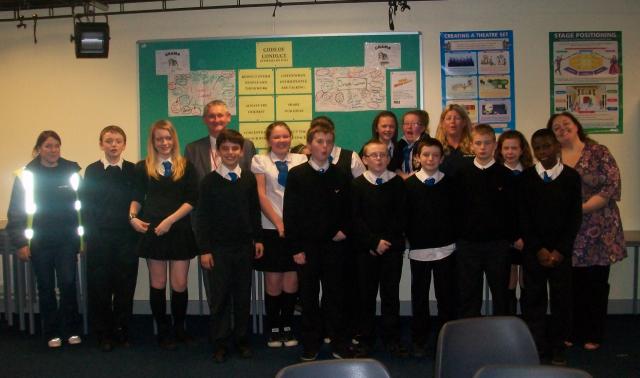 Staff from Safedem and GHA went back to school to deliver a talk about the regeneration plans for Red Road.
Safedem Community Liaison Manager Tracey Sinclair and GHA Regeneration Officer Tom Graham visited the S1 class at All Saints Secondary School in Barmulloch in early November.
The schoolchildren are working on an Award Scheme Development and Accreditation Network (ASDAN) qualification. The scheme offer programmes and qualifications that grow skills for learning, skills for employment and skills for life.  One of the challenges within the scheme is to identify a community topic and develop skills using this topic.
Drama Teacher Julie Harris approached Safedem as the class was keen to find out more about the demolition of the Red Road flats, the regeneration plans for the area and the impact upon the local community. The pupils will now use this presentation to work on the challenges set within the ASDAN programme and to create a piece of drama in school.
September 2011
Safedem sponsers St Roch's Football Club
August 2011
Both buildings are now totally asbestos free