Iseult Timmermans: End of The Red Road
In partnership with the Red Road Flats Cultural Project, Street Level Photoworks present a unique exhibition of photographic work created at the Red Road flats.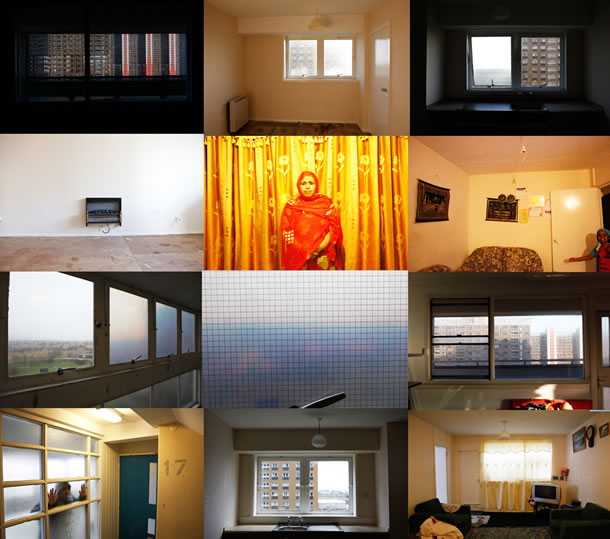 This exhibition contains a selection of work by Iseult Timmermans, focusing on the lives of people living in the Red Road flats, where she has been working since 2004. It includes portraits, creative photography from the collaborative programme, documentary images from inside the last inhabited flats at 10 Red Road Court and the sealed off depths of the underground entertainment complex. The exhibition explores both the capturing of reality and the creative playing with representation as a way of preserving a sense of the place and the people that have passed through it.
Iseult has co-ordinated the Red Road Community Studio for the past 2 years and involved hundreds of current and ex-residents of the flats in a series of creative photography projects and events. The Community Studio closed on 31st January 2012, as 10 Red Road Court is to be the next block handed over to demolition contractors. The Red Road flats are iconic in Glasgow - once the tallest in Europe and the showcase of Glasgow Housing Corporation's social housing policy - they now stand poised on the brink of demolition. The history of the Red Road Flats is much more than the powerful architecture, and the aspiration of housing policy - it is a history of changing populations, an intricate web of stories and the many thousands of individual lives that have crossed the path of the Red Road.
Street Level Photoworks have been delivering award winning collaborative arts programmes for over 15 years.  www.streetlevelphotoworks.org
Previous work undertaken at Red Road can be seen at: www.multi-story.org